Si te dicen que en Gipuzkoa
hay un museo en el que nada más cruzar el umbral
entras dentro de un cuento,
¿te vendrías a verlo?
If we told you that there was a museum in Gipuzkoa
where merely crossing the threshold took you right into a story-book,
would you come and take a peek?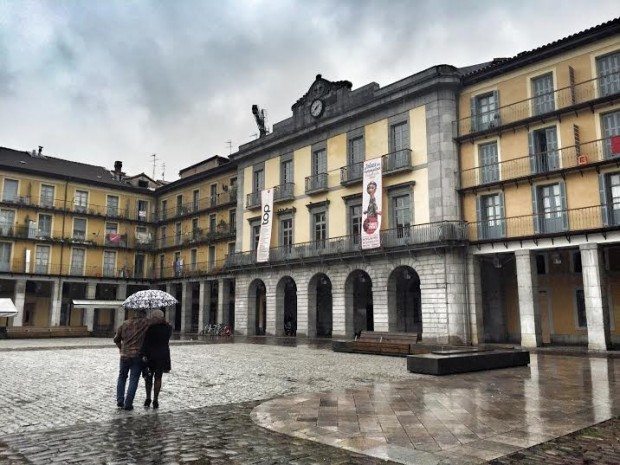 Pues eso es exactamente lo que pasa
cuando entras dentro de uno de los Museos
más bonitos que hemos visto en la vida,
porque el Topic es una joya situada en el corazón de Tolosa
That's exactly what happens when you step inside one of the prettiest museums
we've ever seen, because Topic is a real gem in the heart of Tolosa
Mariona te da la bienvenida
Mariona gives you a warm welcome
Y tras su saludo inicial se abre el telón
y nos adentramos en un universo lleno de
juegos de espejos, ilusiones ópticas y  marionetas de todo el planeta
After this initial greeting, the curtain goes up on a world of mirrors,
optical illusions and puppets from all over the world.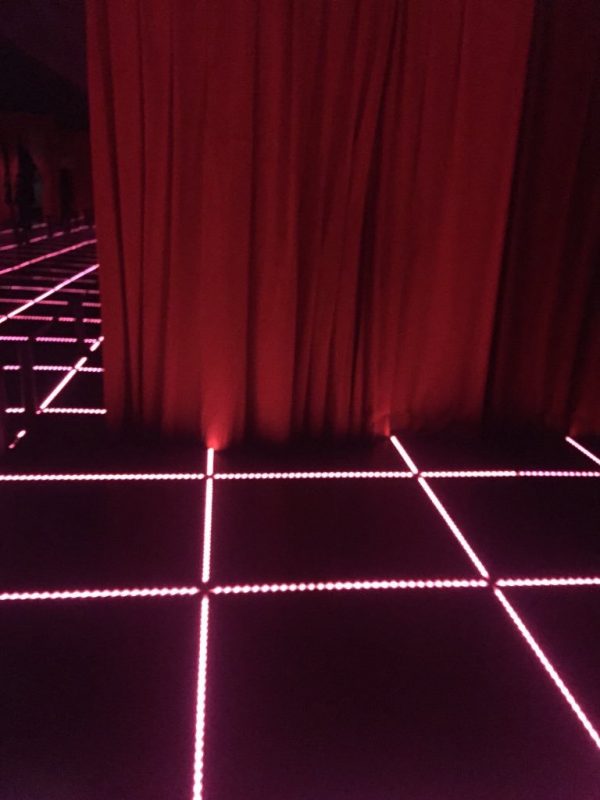 Barra libre de marionetas
Puppets a go-go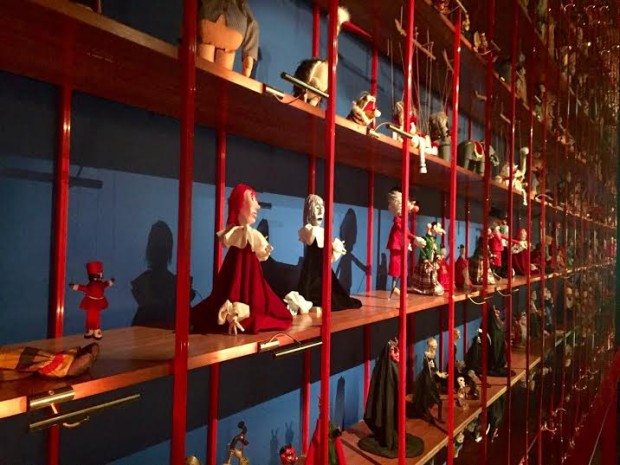 Miniteatros
Mini-theatres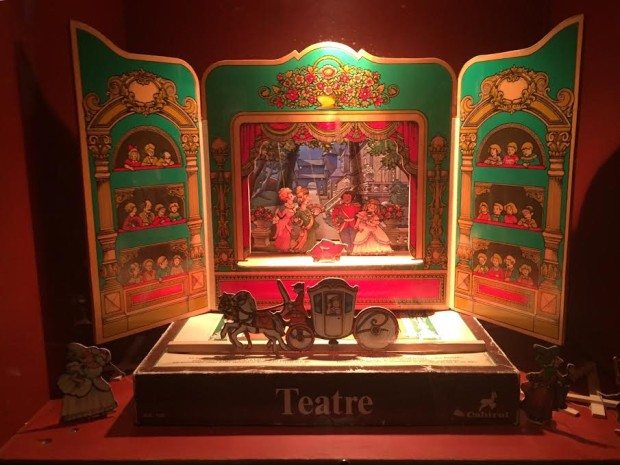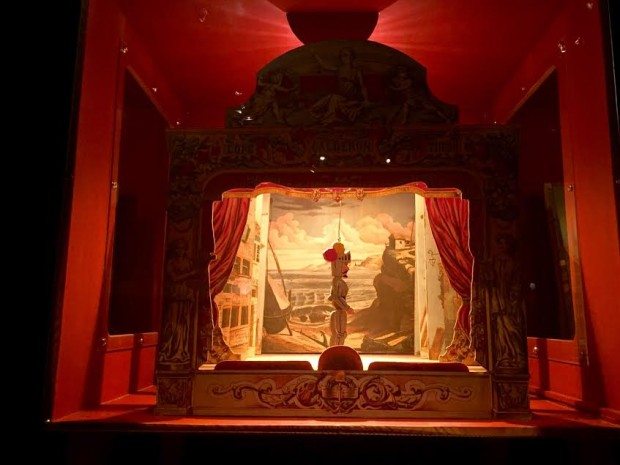 Bibliotecas encantadas
Charmed book shelves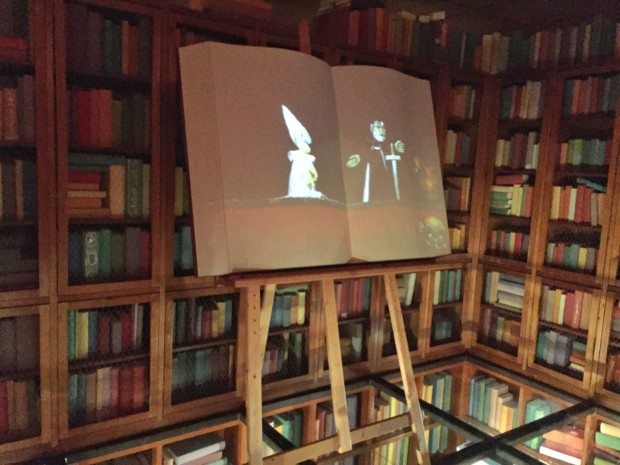 que
contienen el gran archivo de las historias
Holding the great story archive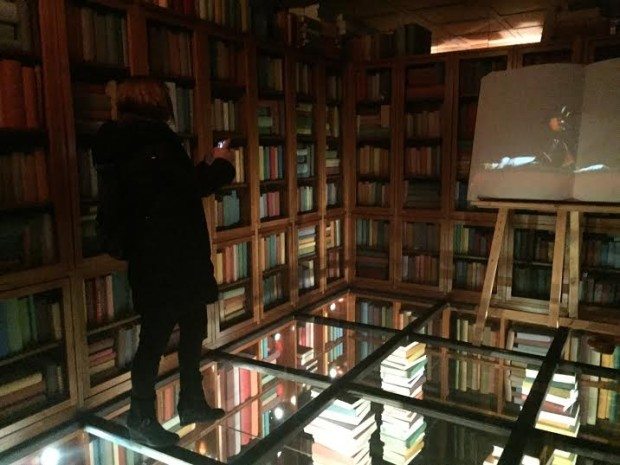 and so much more.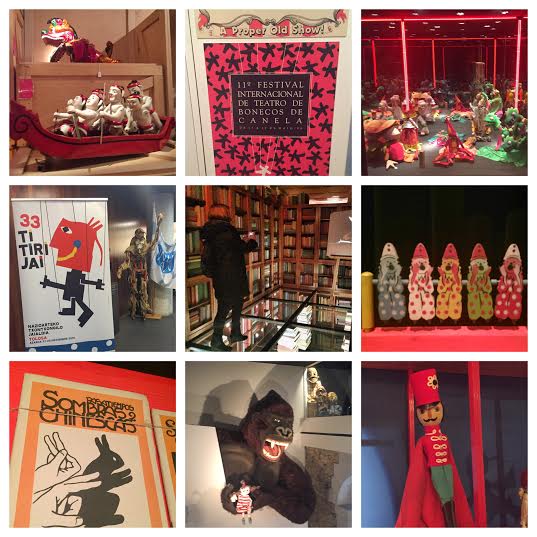 Después de nuestra grata visita
al Museo Topic
tenemos una mesa reservada en
After our wonderful visit to the Topic Museum,
we have a table booked at el Restaurante Frontón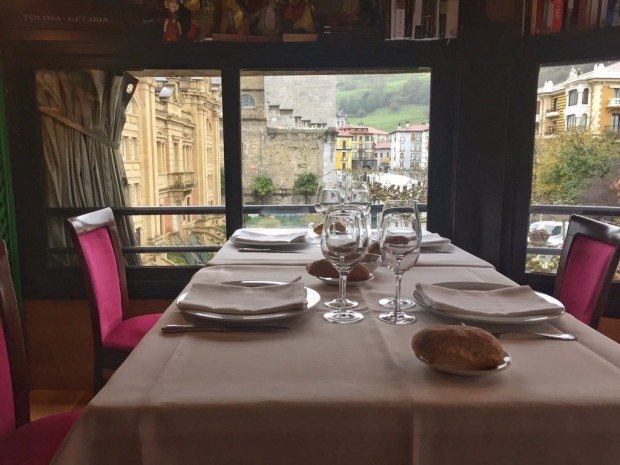 Las vistas desde nuestra mesita son súper chúlas
Nos llueve encima,
y nos encanta.
Estamos en una especie de terraza
cubierta  por un toldo
por lo que la sensación es maravillosa
al oir caer la lluvía
The views from our table are fabulous
It's actually raining right on top of us and we love it.
We're on a kind of terrace covered by an awning
so it's a wonderful feeling to listen to the rain falling.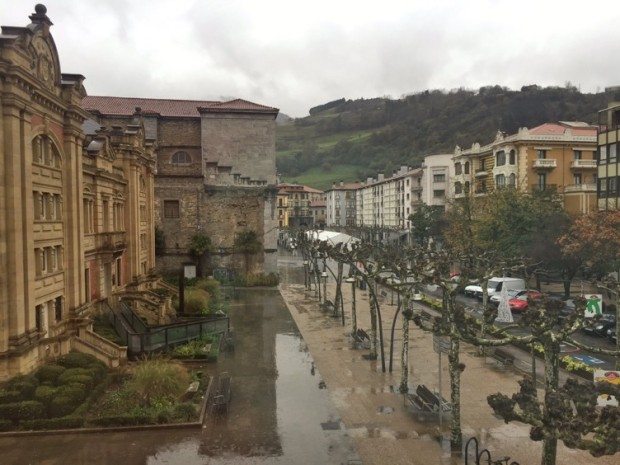 Primero un aperitivo
Firstly an appetiser.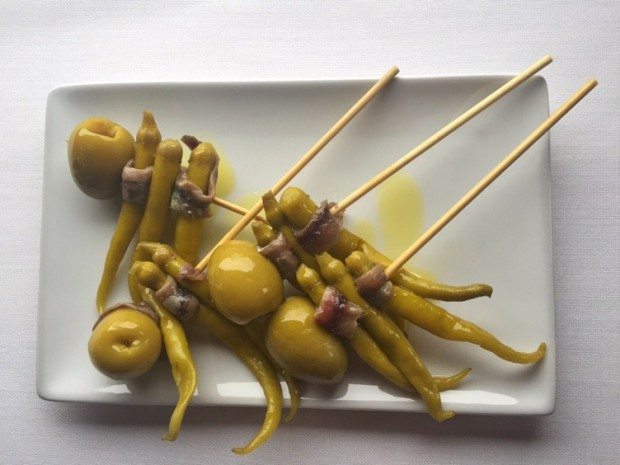 Por supuesto pedimos las famosas Alubias
Of course we order their famous Beans.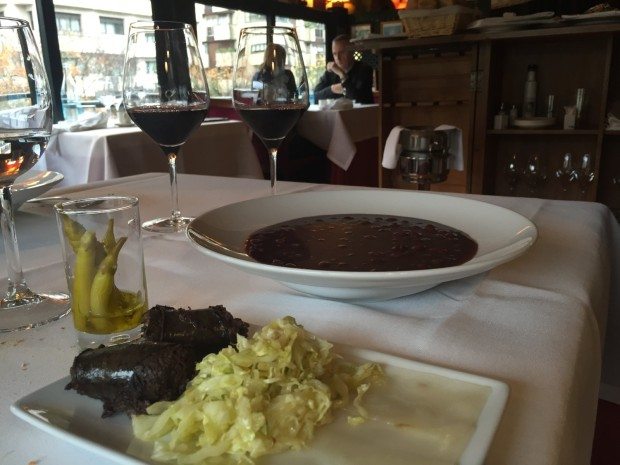 Alubias de Tolosa, con berza, guindillas de Ibarra,
tocino y morcilla de Olano de Beasain.18€
Tolosa Beans with cabbage, Ibarra guindillas (sharp green peppers),
bacon and black pudding from Olano de Beasain. €18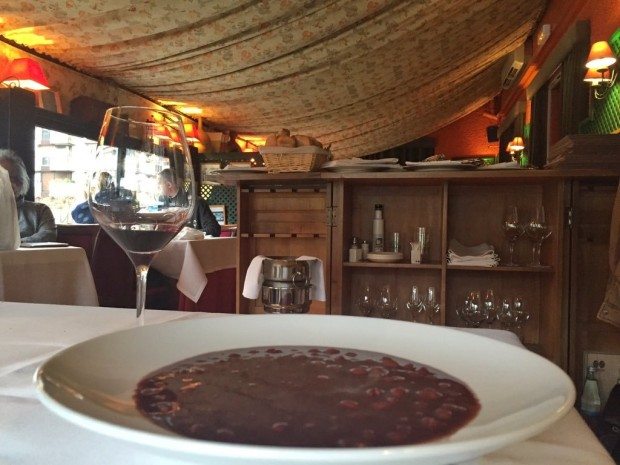 La verdad es que están buenísimas
They really are tasty.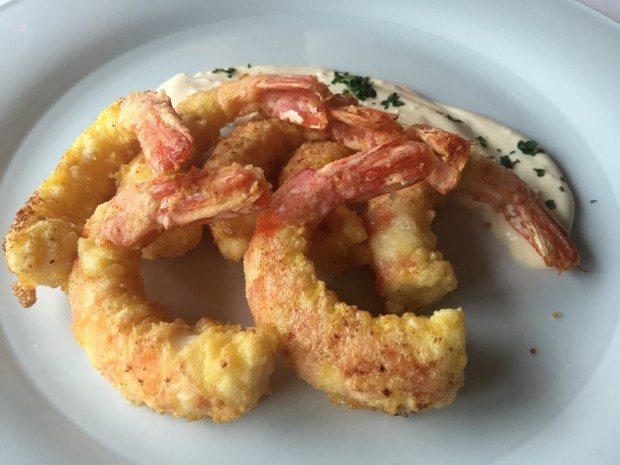 Colas de gamba rebozadas con ali-oli: 20€
Battered prawn tails with ali-oli: €20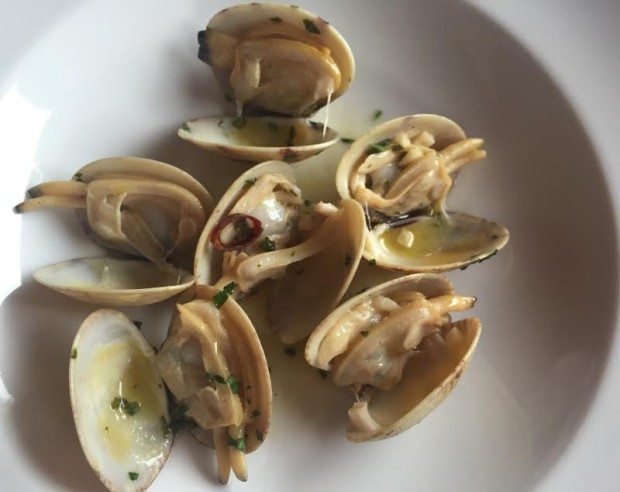 Almejas a la sartén con refrito suave de vinagre de sidra: 22€
Pan-fried clams with a smooth cider vinegar sauce: €22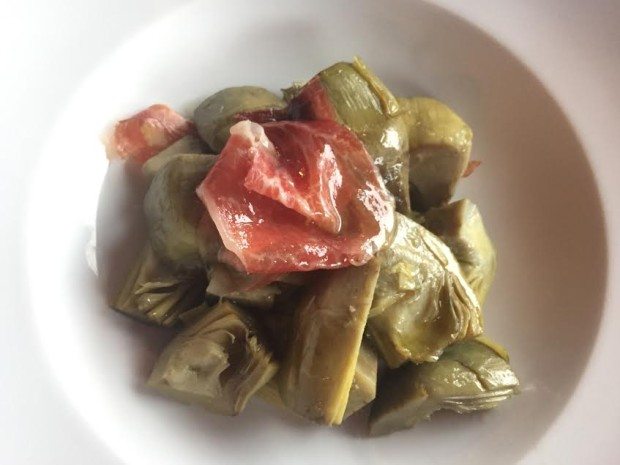 Alcachofas de Navarra salteadas con Jamón: 18€
Navarra artichokes stir-fried with ham: €18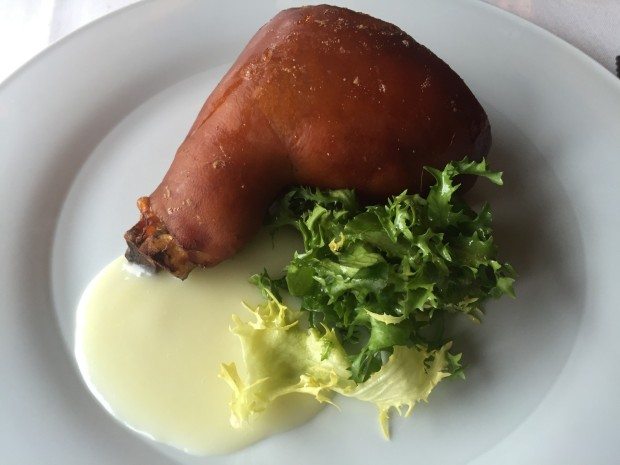 Cochinillo asado muy lentamente, con escarola:  19€
Slow-roasted suckling pig with curly lettuce:  €19
No podemos resistirnos a los postres
The desserts are irresistible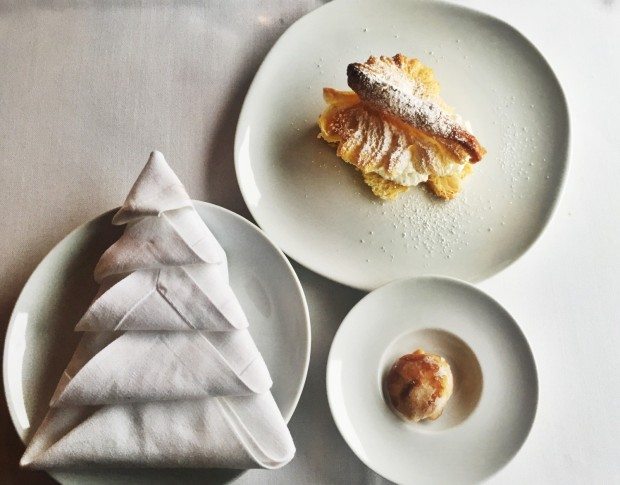 Xaxus de Gorrotxategi 2€ (unidad)
A veces Lacitos de Betelu rellenos de nata Gar-Goik 3€ (unidad)
Los postres by el Frontón
y la servilleta by Sisters,
The desserts are irresistible
Xaxus de Gorrotxategi 2€ (each)
Lacitos de Betelu filled with Gar-Goik cream 3€ (each)
Desserts by el Frontón and serviette origami by Sisters,
Me imagino que muchos de vosotros
habréis visto el video de cómo decorar
la mesa en navidad, con las servilletas en forma de
Xmas Tree
I imagine that a lot of you have seen the video on how to make
Christmas tree serviettes as a table decoration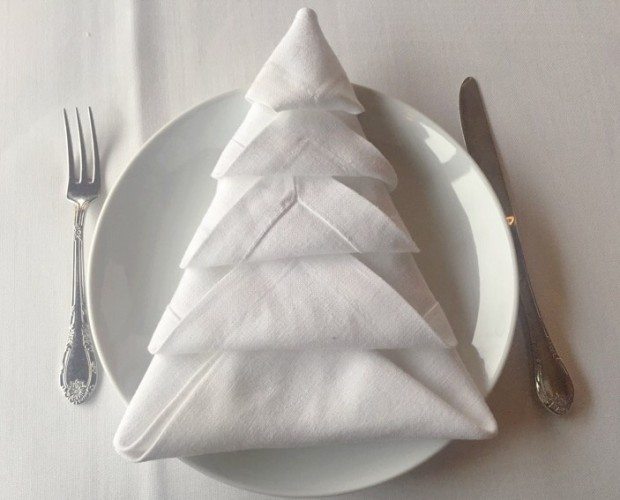 Y eso que lo hicimos deprisa y corriendo
y después de un par de copitas de vino 😉
Bear in mind that we did this one in a hurry after a couple of glasses of vino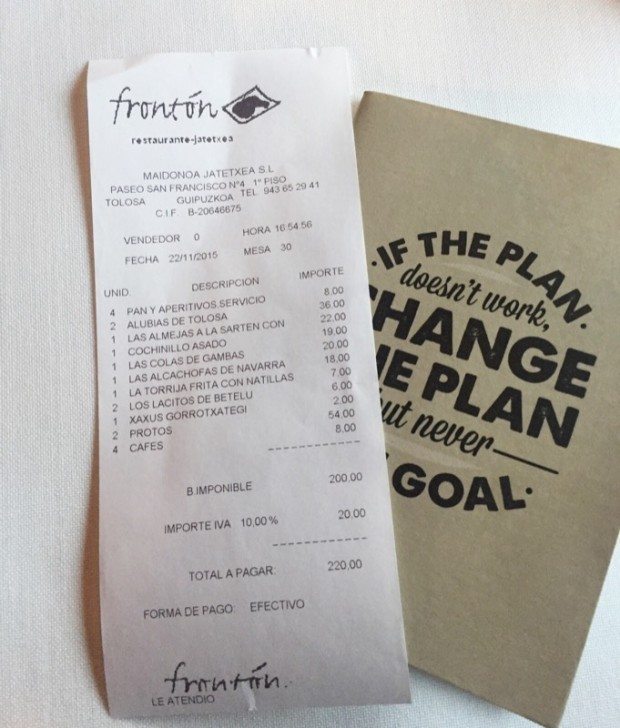 220€/4 personas= 55€ por persona (per person)
Por supuesto volvimos en Tren
It goes without say that we took the train home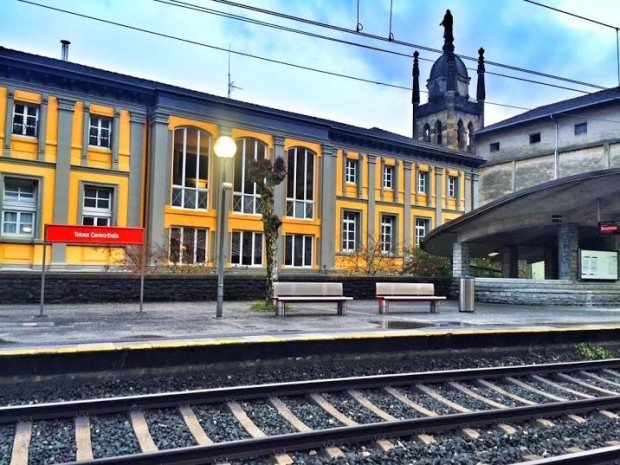 Si a ti también te apetece,
disfrutar de unas buenas alubias
acompañadas de un buen vino
no lo dudes,
pincha Horarios tren a Tolosa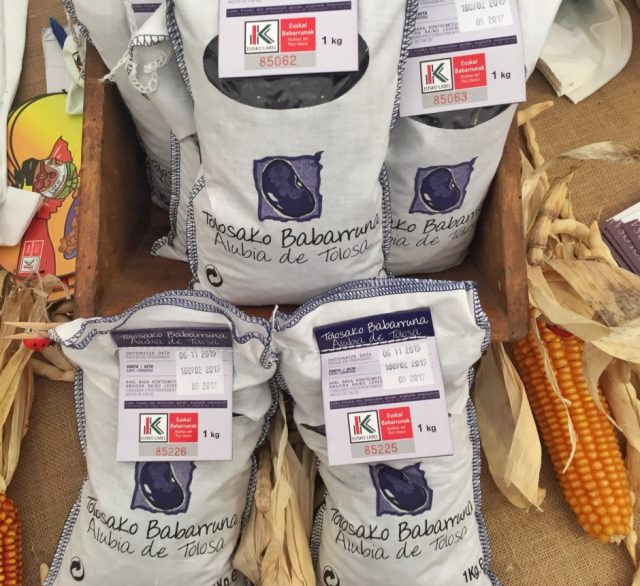 If you also fancy some yummy beans washed down with fine wine,
don't think twice, click Train times from San Sebastián to Tolosa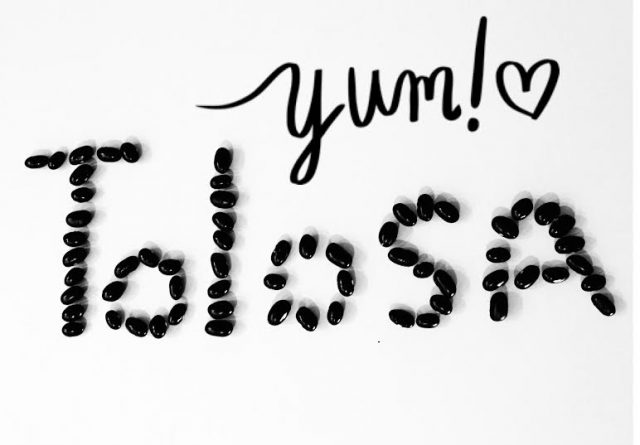 Puedes visitar nuestro Post
Tolosa part 1: con G de Gipuzkoa
You can also check out our Post
Tolosa part 1: G for Gipuzkoa
Os dejamos con nuestros primeros pinitos
en el mundo de los títeres y marionetas.
We'll leave you with our first attempt at a puppet show.
con G de Gipuzkoa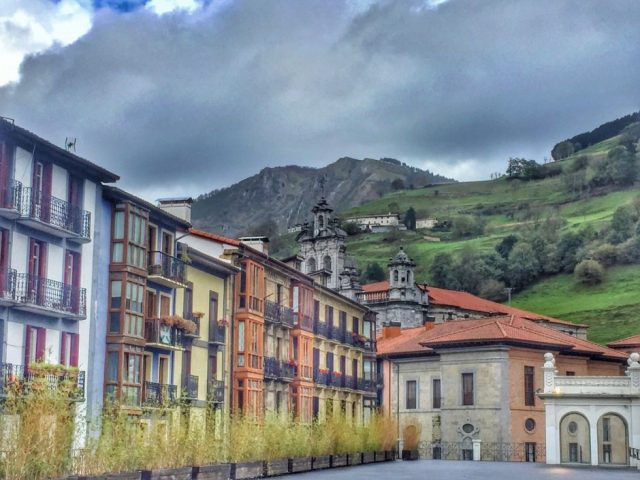 G for Gipuzkoa
…sis and the city.